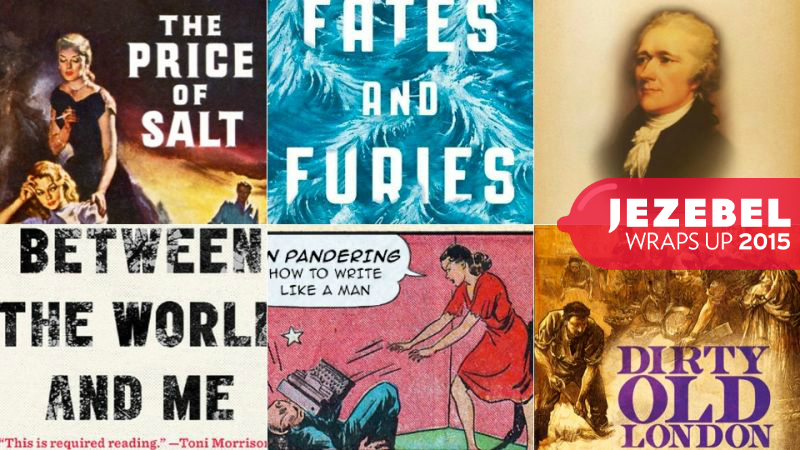 From your favorite purveyors of beautiful online garbage, here are the books, essays and pieces of journalism that've stuck with us throughout the year. It's a long list and a good one: we hope it's useful as you prepare for the plane trips, family avoidance, blissful solitude and last-minute presents that will close out 2015.
Rachel Vorona Cote
The Neapolitan Novels (especially Book 4), by Elena Ferrante: There are certain books that I finish, only to realize that the desire propelling me to keep reading was a survival mechanism: the tapestry of Lena and Lila's long intimacy so vividly depicts the way friendships become worlds of their own, the simultaneous ecstasy and peril of investing so much of yourself in another person—and regarding them as a muse. The last book in the series is probably not the *best* of the four; book two, The Story of a New Name, is probably the strongest. But I cannot help but feel the most affection for book four as the installment that traces out the twilight of a capacious friendship. The ending smarts, but in the best way.
Bobby Finger
The Story of the Lost Child, by Elena Ferrante: This could actually apply to the entire series of Neapolitan novels, all of which I read over the course of the year. Though My Brilliant Friend took some time to fall in love with, it was a love that kept growing—book after book—all the way to TSotLC's quietly satisfying conclusion. I cared more about the lives of Lila and Lenu than I ever have for two fictional characters, and watching them both traverse through their ever-evolving lives—periodically taking flight, though never leaving each other's orbit—was as moving and hypnotic a reading experience that I feel is possible for a writer to create. While waiting for TSotLC, I devoured the brief and mysterious Troubling Love, as well, which I found captivating in a host of different ways.