The woman behind some of today's best-loved literary fiction is determined to remain an enigma. The FT is granted a rare interview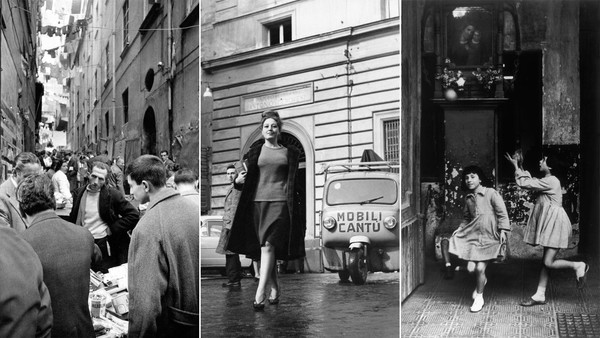 In 1991, when her first novel, L'amore molesto (Troubling Love), was about to be published, its author wrote a letter to her Italian publishers. "I believe that books, once they are written, have no need of their authors. If they have something to say, they will sooner or later find readers; if not, they won't . . . Besides, isn't it true that promotion is expensive? I will be the least ­expensive author of the publishing house. I'll spare you even my presence."
The least expensive, possibly, but certainly the most enigmatic, and by now the most successful. Since then, seven of her novels, published under the pen name Elena Ferrante, have been translated into English, and she has become the best-known Italian writer of literary fiction alive today. In September, the fourth and concluding book of her Neapolitan novels, The Story of the Lost Child, was published. Sales of the Neapolitan quartet have now reached 750,000 in the US and are approaching 250,000 in the UK. Foreign editions stand at 39.
As Ferrante's fame grew, so did the ­speculation: were the books really written by Sandro Ferri, her Italian publisher, or perhaps by his wife and business partner Sandra? Was Ferrante a man? (Unlikely, if you've read the books.) Perhaps they were written by her English translator, Ann Goldstein?
In that early letter, Ferrante left one avenue open: "I will be interviewed only in writing, but I would prefer to limit that to the indispensable minimum." Last month she agreed to give one of her rare interviews for this special issue of the magazine.
Through these occasional communications we have learnt the basics of her life. She was born and grew up in Naples; the period covered by her novels suggests a childhood in the 1950s. She studied classics and has been, or is, married. She has children (she told The New York Times that her writing "often came into conflict with my love for them").
In Italy there was a 10-year gap before the release of her second novel, The Days of Abandonment. Its opening lines — "One April afternoon, right after lunch, my husband announced that he wanted to leave me. He did it while we were clearing the table" — dragged her readers straight into the violent emotional catharsis that was to follow.
But it was in 2013, soon after My Brilliant Friend, the first of the Neapolitan novels, was published, that James Wood, The New Yorker's literary critic, wrote the piece that confirmed Ferrante's gifts: "Her novels are intensely, violently personal . . . they seem to dangle bristling key chains of confession before the unsuspecting reader." The material "is often shockingly candid: child abuse, divorce, motherhood, wanting and not wanting children, the tedium of sex, the repulsions of the body, the ­narrator's desperate struggle to retain a cohesive identity within a traditional marriage." These subjects would be woven through the three Neapolitan novels that followed. At their centre are two friends, Lenù and Lila, who grow up together in Naples. Told by Lenù, who becomes a writer, their friendship plays out through a cast of characters whose complex relationships lead readers through decades of struggle, emerging feminism and social change.
And so Ferrante's books have become a literary ­obsession, particularly among women, who find the emotional accuracy of her writing so true to experience it feels like their own.