"Nothing quite like this has ever been published before."

—The Guardian
"One of the best books of this or any other year."

—The Independent
"Nothing you read about Elena Ferrante's work prepares you for the ferocity of it."

—Amy Rowland, The New York Times
"My Brilliant Friend is a large, captivating, amiably peopled bildungsroman."

—James Wood, The New Yorker
"Everyone should read anything with Ferrante's name on it."

—The Boston Globe
"The real world can drop away when you're reading her."

—Entertainment Weekly
"Some of the richest, loveliest prose I've read in many years."

—Seth Maxon, Slate.com
"Her prose is crystal, and her storytelling both visceral and compelling."

—The Economist
"[Elena Ferrante] is one of the most talented writers working today."

—William O'Connor, The Daily Beast
"Ferrante's sentences have an incantatory power."

—Pasha Malla, Slate Book Review
"Utterly brilliant."

—James Daunt, Waterstones
"A satisfying and devastating culmination to a series that has grabbed readers' hearts."

—Buzzfeed
---
---
Rory Gilmore, Michelle Obama and Elena Ferrante!
"It's a four part series. Trust me, she'll want them."
---
Elena Ferrante is one of TIME's
100 Most Influential People of the year
by Lauren Groff
The story we hear most often about the Italian author Elena Ferrante is the story of her absence: her pseudonym and the deliberate choice to disengage from the world as an author. It's odd, though, to imagine that a photo or biography could tell us more about Ferrante than her astonishing books, translated fluidly into English by the great Ann Goldstein, which together form a topographical map of an extraordinary mind. Her first three novels, Troubling Love, Days of Abandonment and The Lost Daughter, are knife-sharp, swift and disquieting; her four-novel Neapolitan story is an epic masterpiece, aKünstlerroman of sustained passion and fury. Elena and Lila grow up in macho mid–20th century Naples, fight for education, class and respect, become mothers and wives and lovers, incited by and resisting their own fiery friendship. Ferrante is a subtle subversive; the domestic, in her brilliant books, is a time bomb that ticks too loudly to ignore.
---
---
About the Author
---
---
News & Reviews
My own selection for this trip looks a bit like this:
'Those Who Leave and Those Who Stay' by Elena Ferrante £11.99 (Europa Editions) – This is the third in the Neapolitan Series and if you haven't yet started them get to a bookshop pronto! I could easily have read all 4 books in this series back to back, but working in the bookshop, blogging and the like means that I like to get some variety in there for chatting to people about the goings on in the literary world. This enforced break between each book may have actually done me good as it has ensured I have taken my time and really savoured the stories. I have just over half way through the third and as with the previous I am finding myself proclaiming to those around me that the story has developed to become even richer, the characters more complex and the relationships so wholly absorbing I feel myself having physical reactions to the sufferings of those I have come to care for within the pages. This book really moves the plot along from the second, you can feel that the times they really are a changin' for those living in Naples, both politically and personally (although in this novel for me the 'personal is political' could never be more true). Ferrante is an author with fire flowing through her pen and I feel its full force now, with less than a third to go I really should be getting on …!
From Scandinavian crime to Elena Ferrante and Karl Ove Knausagaard, it's boom time for foreign fiction in the UK. But the right translation is crucial, says Rachel Cooke, while, below, some of the best translators tell us their secrets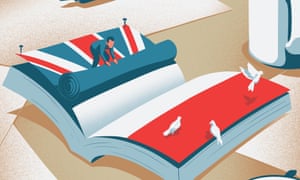 Last year, I decided to treat myself to a new copy of Bonjour Tristesse by Françoise Sagan, a novel I have loved ever since I first read it as a teenager, and whose dreamy opening line in its original translation from the French by Irene Ash – "A strange melancholy pervades me to which I hesitate to give the grave and beautiful name of sadness" – I know by heart. But which one to get? In the end, I decided to go for something entirely new and ritzy, which is how I came to buy the Penguin Modern Classics edition, translated by Heather Lloyd.
Some days later, in bed, I began reading it. The shock was tremendous, disorienting. "This strange new feeling of mine, obsessing me by its sweet languor, is such that I am reluctant to dignify it with the fine, solemn name of 'sadness'," went the first sentence, which sounded to my ears a little as though a robot had written it. For a while I pressed on, telling myself it was stupid to cling to only one version, as if it were a sacred thing, and that perhaps I would soon fall in love with this no doubt very clever and more accurate new translation. Pretty soon, though, I gave up. However syntactically correct it might be, the prose had for me lost all of its magic. It was as if I'd gone out to buy a silk party dress and come home with a set of nylon overalls.
Last week, I mentioned this experience to Ann Goldstein, the acclaimed translator of the Italian novelist Elena Ferrante. She laughed. "I know what you mean," she said, down the line from New York. "My feeling about Proust is that he's Scott-Moncrieff [C K Scott-Moncrieff, who published his English translation of A La recherche du temps perdu as Remembrance of Things Past in the 1920s]. I haven't read the newer translations – but I don't want to. I'm very attached to his, even though people always say 'he did this' or 'he did that'." If Goldstein is aware that for many people she will always, now, be the one and only translator of My Brilliant Friend and the other novels that make up Ferrante's best-selling Neapolitan quartet, she gave no sign.
Ann Goldstein discusses BBC Radio 4 forthcoming dramatization of MY BRILLIANT FRIEND (to be broadcast next Sunday) with dramatist Timberlake Wertenbaker and Kirsty Lang.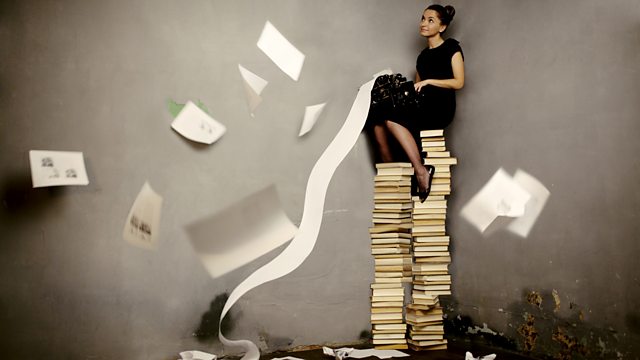 From one of Italy's most acclaimed authors, My Brilliant Friend is the first in a quartet of books entitled The Neapolitan Novels. They are a forensic exploration of friendship between Lila and the story's narrator, Lena. This is no normal friendship, it's a friendship that loves, hurts, supports and destroys – and yet it is one that lasts a lifetime.
It begins in the 1950s in a poor but vibrant neighbourhood on the outskirts of Naples. Growing up on these tough streets two girls, Elena and Lila, learn to rely on each other ahead of anyone – or anything – else as their friendship, beautifully and meticulously rendered, becomes a not always perfect shelter from hardship.
It is the story of a nation, of a neighbourhood, a city and a country undergoing momentous change.
This first book centres on their childhood and adolescence.
From the book by Elena Ferrante, translated by Ann Goldstein.
Dramatised by Timberlake Wertenbaker
Directed by Celia de Wolff
A Pier production for BBC Radio 4.

If we tell ourselves stories in order to live, as Joan Didion wrote of our efforts to impose meaning on the world, we mine and transfigure our lives to suit us—narration as a tool of survival. (Drawn to female authors, including Didion, Nadja cites Elena Ferrante, Karen Russell, and Helen Oyeyemi as current favorites.) And while time and memory have a way of reducing those who loom largest in our pasts to archetypes, Nadja, who continues to live in Paris and dates an Algerian woman, reminds us of memoir's potential to complicate and humanize—and even, sometimes, spark a reconnection. "My mother and my grandmother are both very strong storytellers of their own lives and that's where their power comes from. Part of taking my place in that line of women was the understanding that none of these stories is more real than the other." She considers the dessert menu, a twinkle in her eye. "I think we should order the madeleines."
The Beach at Night by Elena Ferrante, translated from Italian by Ann Goldstein, & with illustrations by Mara Cerri (Europa)
Weird, spooky, and apparently for kids, the latest-in-English work from the justly celebrated Ferrante is told from the point of view of a doll abandoned on a beach overnight.
Esto no es una reseña | Opinión La amiga estupenda – Elena Ferrante
Ross Bradshaw, Five Leaves Bookshop (Nottingham)
Our best-selling book in translation is My Brilliant Friend by Elena Ferrante published by Europa Editions and translated from Italian by Ann Goldstein which is probably the case with most bookshops! This novel is set in post-war Naples and is the first of a set of four. The book describes the relationship between two girls as they grow up within, and in one case out of a tightly-knit Neapolitan neighbourhood. It's patriarchal and violent and you find yourself willing the girls on.